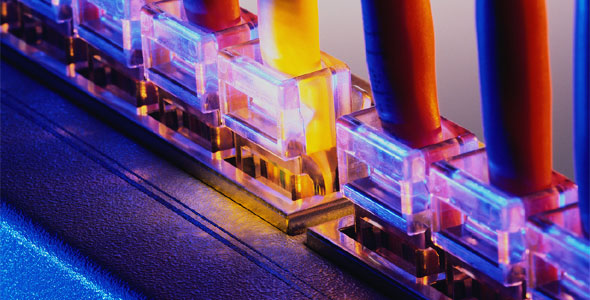 Internet Services
John Flanders Internet Consulting provides the following services:
Domain Registration: We can research and register your domain name for you. Once registered, we enter you into our database and keep track of when your domain needs renewing. We send you a reminder and renew your name for you. This way, you always know that your domain name is safe and up-to-date. You no longer have to deal with the bogus notices that you get from non legitimate registrars trying to move your domain name to their service. You can always call us for the status of your domain name.

Website Design and Programming: We take your ideas seriously. That is why before we even begin to design a site, we take the time to gather the information about every aspect of what you are expecting for your website. We then take this information and present you with a proposal that is within your budget and meets the requirements of your site. We then will present you with an initial design which serves as a visual starting point. We then listen to your opinion and then move forward to mold a site that meets your expectations. We consider design an enjoyable experience for both the client and ourselves. We guide you through every step of the process.

Mobile Sites - Fact: "Your Losing Up To 60% Of Your Traffic Because Your Website Is Not Mobile Optimized."
The future is in the hands of your customers. In this "on-the-go" society, consumers are looking for businesses online via a mobile unit, whether it be a tablet or a mobile phone. Have your customers access your website on their mobile devices. Whether it be an Android, Iphone, Blackberry, Ipads, Android Pads, we can make your information available from any mobile device. Pricing varies, so please call for information.


Website Hosting: Once your site has been completed, we offer you a choice of several hosting plans that will meet your needs. Hosting plans are tailored to the size of the site and the amount of traffic that the site will receive. If your site traffic increases beyond the plan that you have purchased, it is no problem to bump you up to the next level.

All hosting plans are hosted on Windows 2008 servers and come with email and robust site statistics which help with your search engine campaigns. When hosting with us, you receive many benefits of worry-free maintenance, 4 daily backups of your site, and minor updates to your website without charge. Hosting customers can call us anytime with any questions they may have. We fully support our clients and provide answers to most of their problems.

Fast, Reliable Customer Support: We pride ourselves on our quick response to your requests. Someone is always here to resolve any issues or answer any of your questions that you may have. We fully understand that not everyone is familiar with many of the internal workings of a website or the Internet in general. We, as well as our clients, like the fact that we are knowledgeable and eager to share that knowledge with you.